Home Starts Here.
From an early age, Jeff Paul was fascinated with design, building, and the art of creating. His love for both geometry and design led him to earn his Bachelor of Science degree in Homebuilding from the School of Engineering at Trinity University.
After graduation, he was employed by two prominent custom building companies in Houston, Marvin Henry Builders and Pace & Company Builders. Jeff had the opportunity to expand his expertise by involving himself in various aspects of construction; roles including Construction Manager, Chief Estimator, Project Engineer, and Department Head of Construction.
In 1982, Jeff established his own company based on this firm foundation of experience and expertise.  His continued passion for creating, innovating, and evolving solidified his growth in the real estate industry. In 1986 he was invited to join the small group of custom homebuilders in The Woodlands, where he began establishing a reputation as one of the most respected custom builders.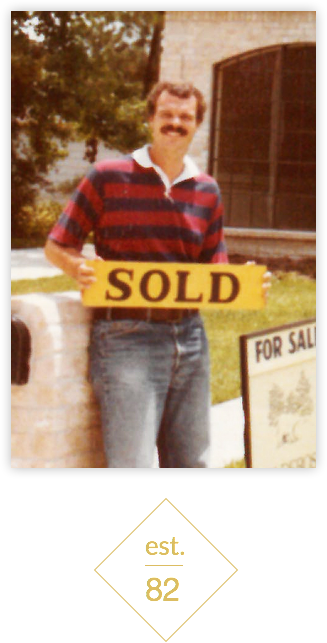 "One of the most challenging aspects of being a builder is designing an innovative home, making it practical to live in day-to-day, instilling the craftsmanship to make the home stand the test of time, and keeping within a budget. We have been doing precisely this for over four decades. It takes a special company to endure, while maintaining an excellent reputation such as ours."
Building a home that tells your family's story.
Since then, Jeff Paul has assembled a team of experts in construction and design dedicated to providing customers with quality, timeless craftsmanship. Though interior and exterior design styles have changed through the years, Jeff's understanding of form and function and innate artistic ability remains constant. He and his team continue to innovate and impress.
They pride themselves in not only building a home of great quality, but building a home that tells your family's story, and enhances how you live. Jeff and his team encourage a continuous collaborative relationship between builder and customer, channeling their tastes and together building a home that is truly a unique creation.
We are a family too! Read a little bit about ours HERE and then let us connect with yours.
"We bake the cake, the customers bring the frosting. Then it's just, WOW."
Jeff has developed a stellar reputation for building fine homes. His professional level of education and vast years of experience is a priceless advantage when you select Jeff Paul as your builder.
Ready to build your story?
Contact Us